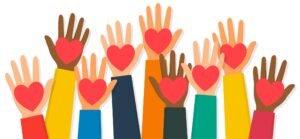 Some of the best items at the Murch Auction are special skills and events that our Murch community contributes!
Do you bake something special, can you teach painting, take a family on a local hike? Anything like this – where you share something of yourself – can be a Murch Connection!
Do you host great dinner parties, have a backyard for projector movie parties, make great cocktails, have a pool that can squeeze in 10 kids? Then you can host a Sign-Up Party! You decide the details, the auction can sell a predetermined number of tickets, and then you get to host a history-making party!
Either way, you get to do something special for the auction, for Murch, for our special community.
If you have questions or are interested, please contact Stacy Linden, Clare Carr, or Mathew Harkins.