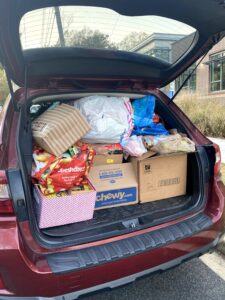 The donations to the ELS Pre-K and K-2, as well as the SLS 3-5 Classrooms, were abundant! Our classrooms will be generously outfitted with books, puzzles, and developmentally appropriate toys! Whenever we are destined to return to the building, our classrooms will be ready for students to play and learn!
With Gratitude,
Marcy Hairston, Frances Hisuler, and Kim Dresbach
Murch Early Learning Supports (ELS) Teachers
Starting SY 2020-21, Murch added two ELS (Early Learning Supports) Classrooms (PreK and K-2) for students who require a self-contained special education program for their diagnosed learning needs. These two special education classrooms join our existing SLS (Specific Learning Supports) Classroom for students in Grades 3-5.