Calling All Gift Cards!
The holiday season is upon us, and it's a time for us to collectively support our Murch community.  We'd like all our students to be able to have a holiday meal or receive a gift, even if their family budget doesn't allow for it.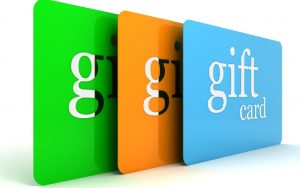 We are looking for gift cards such as Visa cards, Target cards, grocery store cards, etc.  We will work with teachers, the mental health team and families to identify who would benefit from a little support from the Murch community.  Please turn gift cards into Lauren Miller, Guidance Counselor at Murch, by Friday, December 16, 2022.  All donations are greatly appreciated!!  Thank you for your support.