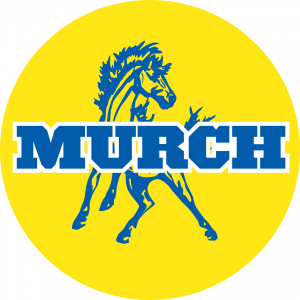 Dear families,
For those returning to in-person learning in the building, please see below for important in-person learning resources and information:
Murch's FAQ for In-Person Learning—updated for Term 4
Family-School Agreement and Consent Forms:  Please draw your attention to the permission/consent forms below, plus the daily screening tracker (which are also available via the DCPS In-Person Learning Guide).  These forms should be returned to Murch on or by the first day of in-person instruction.  Hard copies can be brought on the first day of school or they can be emailed to us via MurchClassPlacement@gmail.com.  Please complete a new packet even if you have been attending during Term 3, as some forms expire after 90 days.  
This agreement shares DCPS's and your commitment to take steps for minimizing exposure to COVID-19 and prioritizes the safety of students and staff at school. Please review in full, sign, and return to your school by or before the 1st day your child attends in-person learning.
2. School COVID-19 Testing Consent Forms
2a) RAPID TESTING | Español  |  Français  | 中文  | Tiếng Việt  |  አማርኛ
2b) ASYMPTOMATIC TESTING | Español  |  Français  | 中文  | Tiếng Việt  |  አማርኛ
**Please note that both testing consent forms are needed, if you would like to opt into testing–one is symptomatic and one is asymptomatic.  Please complete and submit again for Term 4 (even if you have submitted for Term 3) as these consent forms expire after 90 days.  
Testing will be provided to students that have a completed 2a consent form and display symptoms. If this consent is not provided by the family, a COVID-19 test will not be administered even if showing symptoms and you will be asked to see a doctor before returning to your child's classroom.  If you submit a 2b consent form, asymptomatic testing will be administered at Murch by the School Nurse.  Each week, we test a random sample of 10% of our students who are attending.
**The daily screening tracker should stay in the child's backpack and will travel back & forth each day with the child.  It is checked at the entry door each morning by our health screeners.
To minimize the risk of exposure to COVID-19 at school, parents are expected to do a daily student health screening called Ask Ask Look. Please ensure you complete the first two steps of the Ask Ask Look protocol at home. Upon arrival, students will use hand sanitizer, receive a mask (if not already wearing one), and complete the "look" step of the screening (including temperature check). You are expected to sign a screening tracker each day that notes these steps were taken each day your child attends in-person learning at school. Please share the signed tracker each day when you arrive.
4. Immunizations:  Please make sure all immunizations are complete and up-to-date.
Students are not allowed to attend in-person learning without complete and up-to-date immunization records.  You may double-check the records Murch has on file by contacting Nurse Gebre at 202-282-0354 or via email.
We look forward to welcoming your students back for Term 4!