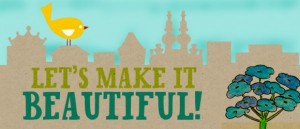 All students are invited to come early on Mondays to help keep Murch beautiful by collecting litter.  Our grounds are used by many people beyond the Murch community over the weekends and it shows.
Meet at the Little Bear on the Main Playground at 8:15am every Monday, beginning March 6.  Gloves, grabbers, and bags will be provided. Students will work in pairs with one using a grabber, and the other holding a trash bag.  As the old saying goes, "Many Hands Make Light Work."
Let's Keep Murch Beautiful!