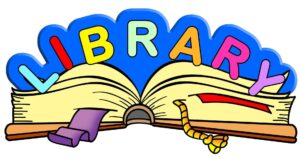 As we round out the school year, please be aware of the following library plans:
The final day for book check-out is May 26.
ALL books are due June 2.
On June 1, Ms. Burton (Murch's librarian) will email families a list of books their student(s) have out.
You can keep track of your child's account by following this pathway:
Log into their Clever account, select Library Resources, select Follett Destiny Discover, select My stuff, select Check-outs.
Please email Ms. Burton if your students has lost a book or if you feel that there is an error on their account.
Beginning June 5, students with a clear account can come to the library for a lollipop. These students will also be entered in a raffle to win either a gift card to Child's Play or a bubble tea kit.
Thanks so much for your assistance!