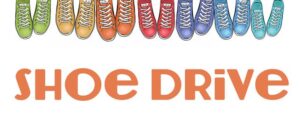 The Murch Student Council will sponsor a Shoe Drive from June 1-9. This drive is to collect gently-used children's and adult shoes. There will be collection boxes under the main staircase.
The shoes are being collected to support migrant families within D.C.  From our contacts, "Migrant families are living downtown and a majority of them are attending DCPS schools. There is a high need for shoes."
We look forward to letting someone else walk in our shoes!
Thank you for your support.
Kim Dresbach (on behalf of the Murch Student Council)