Breakfast
Free breakfast is available to all Murch students. Breakfast is served in the Cafeteria every weekday morning starting at 8:15 AM. Parents should enter the complex via the main entrance on Davenport Street and escort their children to the Cafeteria. Parents remain with their children during breakfast and walk them to their arrival location by 8:35 AM.
Lunch
Pre-K and K students eat lunch in the Early Childhood Commons.
Grades 1-5 eat lunch in the Cafeteria.
Lunch Option:
Bring Home Lunch: Students can bring a nut-free lunch from home.
Purchase School Lunch:

Students can purchase lunch for $3.00/day.
Visit My School Bucks to set up an account and pay by credit card.
You will need your child's student ID number to register them. Call the Murch Welcome Center at 202-282-0130 if you need help locating this number.
It takes 5 business days for money to show up in your child's account so please plan accordingly.

Apply for Free Lunch Program:

For more information about the DCPS dining program, visit DCPS Nutrition and Meals.
Special Dietary Needs
Students with special dietary needs (such as Type 1 Diabetes, milk substitutions, or wheat or fish allergy) should submit a Dietary Accomodatation Request Form to the school nurse. All forms must be completed and signed by a licensed medical provider. Please be advised that all DCPS cafeterias serve only nut-free items so this form is not needed for nut allergies.
Students may also request a food substitution based on religious or philosophical beliefs. These requests should be made directly to the cafeteria staff and do not require a request form.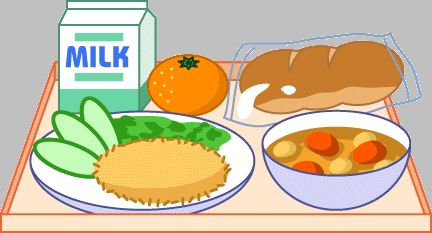 School Lunch Notes:
PreK and K meals come pre-set with one entree, one vegetable, and one fruit. Please let your teacher know if your child will be purchasing a school lunch. No selections needed.
Students in Grades 1-5 will be able to choose an entree in the Cafeteria.