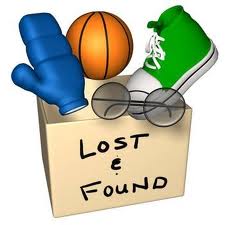 Lost and Found items, normally located in bins and on hangers just past the Murch Health Suite, will be out and available for pick-up during arrival and dismissal on Tuesday, November 1st and running through Friday, November 4th.  Please look for the items on tables near the basketball court (on the main playground). 
We have a growing collection of sweaters, coats, water bottles, etc.  Often, parents are not aware items are missing, so please check the items even if you don't think your child is missing something.
By COB (close of business) on Friday, November 4th, any items not collected will be donated. 
Thank you!