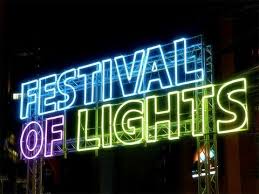 Please save the date to join us for Murch's Festival of Lights!  Event times/dates are:
Monday, December 19th at 10:00 AM (for pre-k through 2nd grade) and
Tuesday, December 20th at 10:00 AM (for 3rd through 5th grade)
This wonderful event highlights traditions and customs from around the world and will reaffirm, through music, that we are part of a larger community, one with people of many faiths and beliefs.
Please click HERE for additional information from Dr. Branch.
The concert attire requirements are listed below, so you can plan early and accordingly. Thank you!
……………………………………
FESTIVAL OF LIGHTS ATTIRE
Please read carefully
All Pre-Kindergarten Classes
Girls
Solid white dresses or white top and white skirt
Solid white tights
Solid black or white comfortable dress or causal shoes
If you have problems finding white dresses, please let your classroom teachers know, so we can go to plan B.
Boys
Solid white dress shirt, or white turtleneck
Dark blue or black slacks
Solid black or brown causal or dress shoes
All Kindergarten Classes
Festive holiday attire/dress attire and shoes
All First Grade Boys and Girls
Solid red turtleneck, shirt or sweater
Blue Jeans
Solid black comfortable dress or causal shoes
Solid black socks
All Girls in 2nd, 3rd and 5th Grade Classes
Solid white long sleeve shirt, turtleneck or blouse
Solid black slacks or skirt
Solid black tights (if skirt is worn)
Solid black socks
Solid black comfortable dress or causal shoes
All Boys in 2nd, 3rd and 5th Grade Classes
Solid white long sleeve shirt
Solid black slacks
Solid black socks
Solid black comfortable dress or causal shoes
All 4th Grade Classes
Solid "BLACK" long sleeve shirt or turtle neck
Solid black slacks or skirts
Solid black socks
Solid black comfortable dress or causal shoes