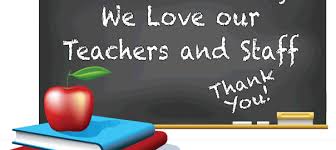 Below are some of the notes from parents and students in appreciation of Murch teachers and staff. To add your own, send a copy of your card or note to MurchTeacherHonorRoll@gmail.com. Let's give them some love!

"To Mrs. Carney Hagen, Mrs. Webber, Mrs. Pines,
You have gone above and beyond this year to support me. Thank you for getting me over the hurdles, having faith in my abilities, and having the skills to get me where I needed to go."
-- Kindergarten Student

"Mrs. Dresback is an excellent teacher who goes above and beyond daily!  Each week, she visits her students to drop off materials, and she works hard to have engaging assignments to keep the little ones engaged.  She makes sure to keep parents updated and just all around rocks!"

"I would like to express my thanks and deep admiration of Ms. Rebecca McGraw.  She was the first person who I met at Murch as I registered my oldest for pre-kindergarten.  Ms. McGraw was so helpful and cheerful, it was a relief for a nervous parent and set a great trajectory for my kids at Murch.
Over the years, Ms. McGraw has continued to be extremely helpful and responsive (and always cheerful.)  The other evening, I emailed my McGraw about a concern I was not sure how to solve at Murch.  To my surprise, she emailed back 15 minutes later with the problem solved -- at 8 p.m.
Ms. McGraw is a great role model for our kids too!"
-- First and Second Grade Parent


-- Two Fourth Grade Students

"Mr. Dunnet is so keyed in to his students and such a caring and calming a presence.  He makes kids excited to learn, and he goes above and beyond to make his online classroom feel like a community, where he truly cares about each individual within it.  When the news stresses me out, I admit that even I enjoy eavesdropping on Mr Dunnet's reassurance that it's all going to be ok!  My kid feels like third grade is going really well, and that's truly remarkable under the circumstances."
-- Third Grade Parent

"Ms. Schwadron dressed up the class pet --  "Honey," the Komodo Dragon -- for the holiday. This brought our whole family together for a fun class moment before winter break! The kids in class love having a pet, even if she is virtual!"
-- Kindergarten Parent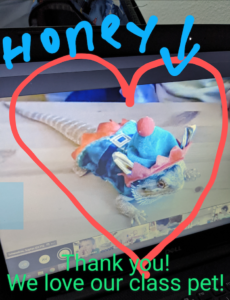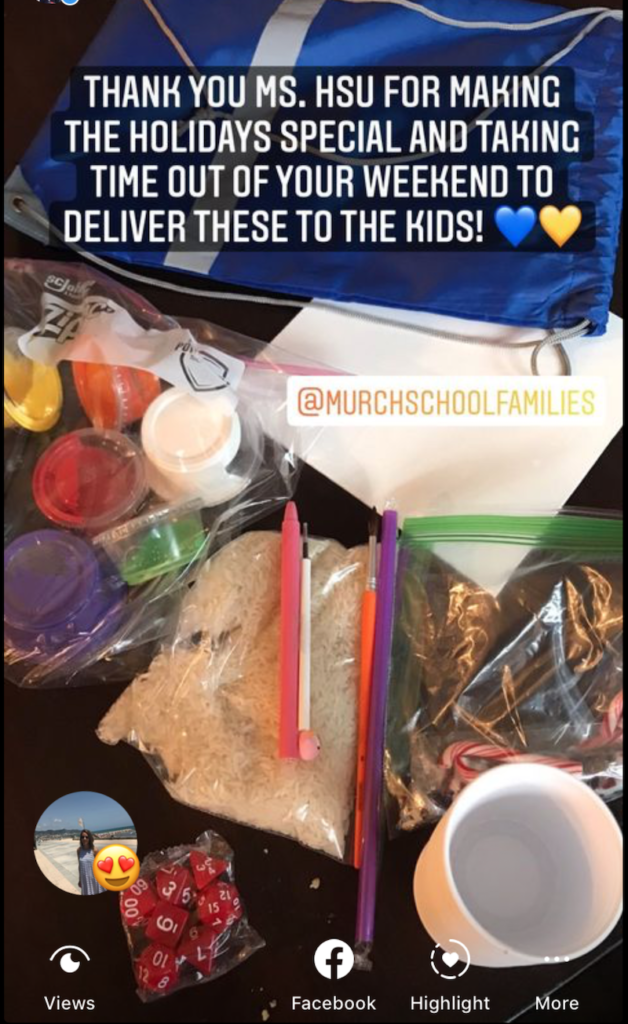 -- Second Grade Parent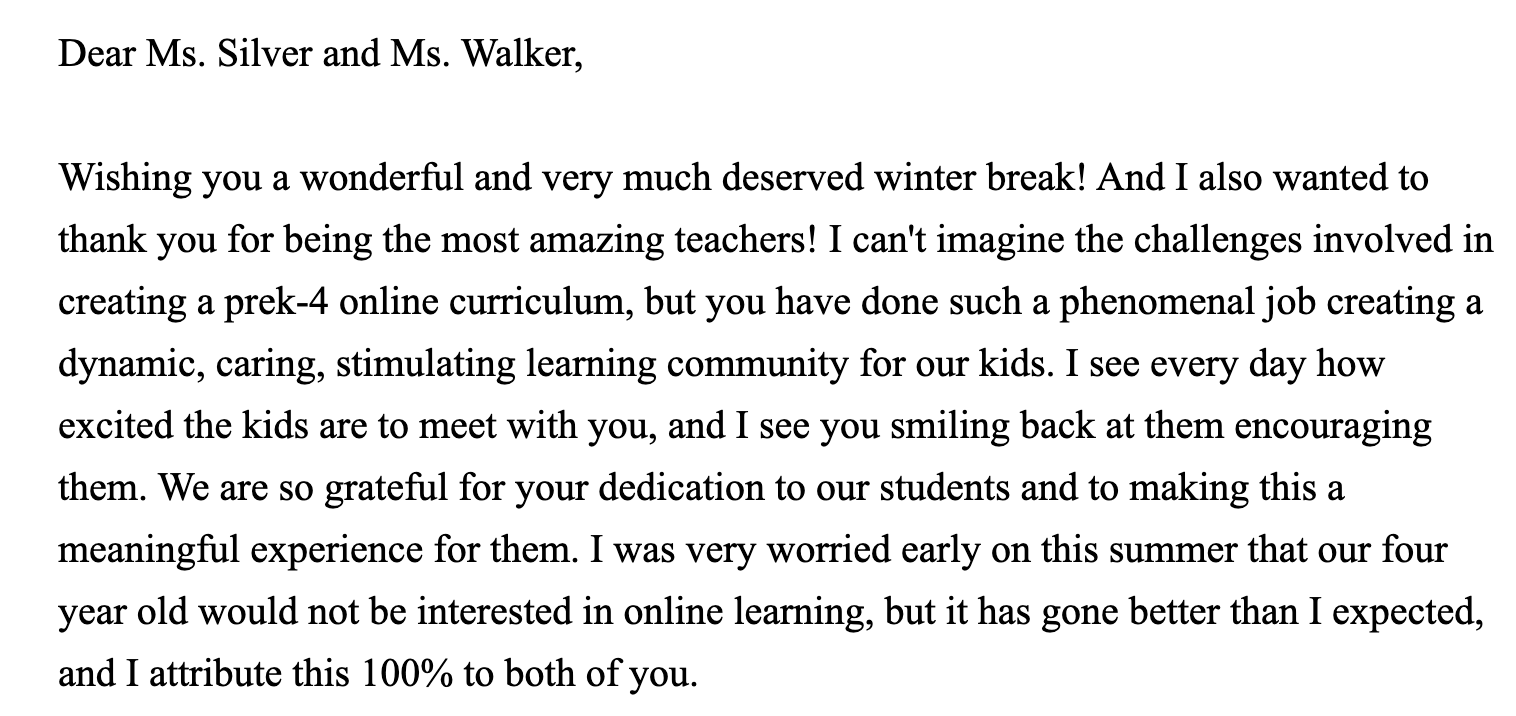 -- Pre-K Parent


-- First Grade Parent



-- Murch Parent
Over the holidays, we celebrated Murch's teachers and staff with cards or notes of thanks and encouragement. They are working so hard to provide normalcy and community to our children; we want to make sure they feel seen and appreciated.
Above are some examples of the appreciation that was sent -- and we would like to share more!
If you are comfortable sharing your praise, please send a copy of your card or note to MurchTeacherHonorRoll@gmail.com and we'll add it (without attribution to the writer) to the Murch website and social media pages. The Murch front office is receiving mail and can help ensure that mailed cards get to teachers (4810 36th St NW, Washington, DC 20008).