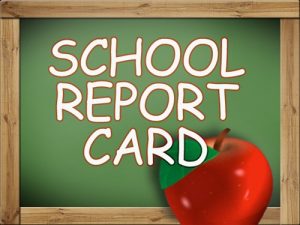 Term 1 report cards for K through 5th grade were mailed to the home address on file for your student on Wednesday, November 18th.  Please note that mail sent via the DCPS logistics team can take 7-10 business days to arrive to your home.  If your student has not received their report card by Monday, November 30th, please email Ms. Rebecca McGraw for assistance.
**We have been made aware that an email went out on November 18th stating that Term 1 report cards are available via the ASPEN parent portal.  Many Murch parents have let us know that their child's report card is not available via the portal.  DCPS is responsible for uploading the report cards to the portal, and we are awaiting further guidelines on when this upload will occur.  Thank you for your patience as you await the hard copy of your child's report card.
**As a separate reminder, pre-k report cards will be emailed in mid-December.  If you have questions, please contact your child's pre-k teacher.
Thank you!