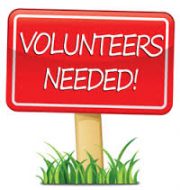 Calling all Murch parents and caregivers!!!! Want to volunteer at Murch but don't have a lot of time to give? Consider signing up to supervise breakfast! It's only a 30-minute time commitment and it's a great way to give back much-needed planning time to our teachers! You can even bring your own kids to breakfast with you!
We need 4 parents per day
starting April 24th
until the end of the school year. You can sign up
here
. Choose 1 day a week or 1 day per month. You can sign up as many times as you like. It's entirely up to you. Every little bit of support helps!