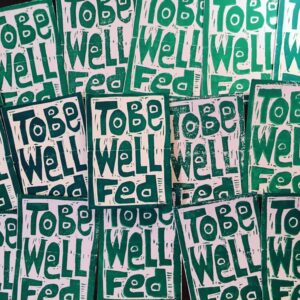 To Be Well Fed a non-profit organization started and run by a Murch family, is organizing a coat drive for homeless and at-risk students from Southeast Academy and Eagle Academy charter schools in the Congress Heights neighborhood of Southeast DC. Both schools are located in Ward 8 in Anacostia, and struggle with a variety of social and economic issues that profoundly impact the ability of students to readily access learning.
At Southeast Academy alone, before the pandemic, more than 60 elementary students were classified as homeless. To Be Well Fed provides groceries to 80 students and families each week.
Both schools typically receive winter jackets from community groups organizing winter coat drives, but during the pandemic many of these groups have not been operating, and as a result the schools are short of badly needed winter jackets.
We would like to provide both schools with a supply of NEW winter coats for ages 4-12 and will be collecting them through January 15 for delivery the following week. This would be a great opportunity for the Murch community to provide support to a community of students and families on the other side of town.
You can drop-off NEW jackets at the homes of two Murch families:
Elissa Silverman
4618 Reno Road, NW
Amy Turner
4521 29th Street, NW
Or purchase through an Amazon Wish List and the coats will be delivered directly to the drive organizers.
For more information, please contact:
Alicia Kiyvyra
ToBeWellFedDC@gmail.com
415-658-1964
Thanks so much in advance for your support and generosity!