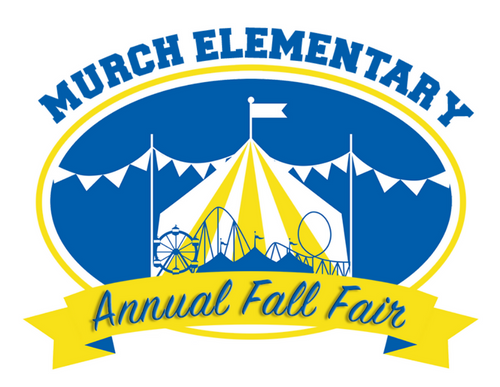 Saturday, October 14
12–4 PM
Rain Date: Sunday, October 15
Games and Prizes  •  Arts & Crafts
Snacks  •  Ice Cream  •  Bake Sale
And More!
Note: Credit cards are the preferred method of payment during the Fall Fair.
There will be few opportunities/ticket booths at which we will accept cash.
We can't do this without you!  Please click on your grade level below, then find the sign-up link for your class.
Also check out the general volunteer opportunities.  Middle and high school students are welcome to sign up.  We love having Murch alums come back to help!
Skip the line and pre-order your activity bracelets and tickets for the Fall Fair!  Place your order by October 12 for pickup at the Fall Fair.
The International Table will be back this year at the Fall Fair! Families are invited to showcase their items from countries and communities around the world. Bring a piece of art, colorful textile, jewelry, clothing, toys, handicrafts, flags, sports jerseys, or any other items that represent your country or community, to showcase at the fair. Please drop off your items at the International Table in the Murch Marketplace anytime during the Fall Fair and then pick them up when you leave.
We also need volunteers to help at the table during the Fair. Click the link to sign up!
Want to advertise your small business?  Are you a crafter and want to sell your goods?
Contact the Murch Marketplace to rent a table at the Fall Fair!
$50 for Murch families/staff
$85 for others in the community
Please email Rebeca Fiet for details and to sign up.

We thank all Murch families for day-of donations to our Bake Sale!
Please package treats individually and drop off near the HSA Booth (head toward the gym).  All bake sale treats must be nut-free.

Donate your gently used books, puzzles, and board games for sale at the Fall Fair!
Starting Monday, Sep. 18, please leave your bagged or boxed items labeled "Fall Fair" beneath the staircase in the main entrance lobby.  Please ensure puzzles and games are not missing pieces.  Deadline for donations is Thursday, Oct. 12.
We also need volunteers to help sort donations on Oct. 12.  Click below to sign up!
Have fun and help Murch! Proceeds go to the Murch HSA.