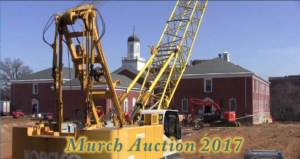 Or just want to watch it over and over again?  Thanks to the amazing efforts of Tanya and Judd Fischer as well as the cooperation of our always willing teachers, staff and students – we once again have a video to express what is so wonderful about Murch.
Plus, you can get a tour from Mr. C of what's going on at the "old" Murch and see the construction up close and personal.
So, take a minute…or six and enjoy.  Watch it here!