All Murch Mustangs: If your child will be absent from class, either in person or virtually, please fill out the following form to inform the school of your child's absence:  https://docs.google.com/forms/d/e/1FAIpQLSfrzy-g8y5hM6RFWR-MrwYuBMK1fDcPANHrPSajnY-_VngYBw/viewform Please remember to log into CANVAS every day in order to be marked present. This includes asynchronous learning days.  Your child will be […]
Learn More
The Online Murch Book Fair is open!  A huge selection of books for readers of all ages, along with learning resources, puzzles, and fun gift items will be available. SHOP THE MURCH BOOK FAIR You'll find: Books that match your child's reading level Teacher requests for classroom books Activity books for the cold winter days […]
Read More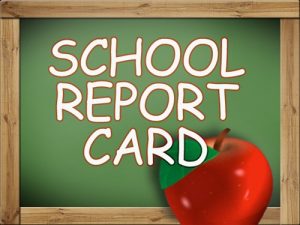 Term 1 report cards for K through 5th grade were mailed to the home address on file for your student on Wednesday, November 18th.  Please note that mail sent via the DCPS logistics team can take 7-10 business days to arrive to your home.  If your student has not received their report card by Monday, […]
Read More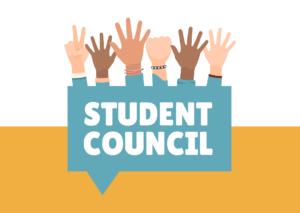 Congratulations to the Murch 2020-21 Student Council! President: Amy T. Vice-President: Maya L. Treasurer: Norah M. Secretary: Phoebe L. 3rd Grade Class Representatives: Ms. Anderson: Clarke H. Mr. Dunnet: Jace H. Ms. Grindrod: Mark K. Ms. Schafer: Eva D. 4th Grade Class Representatives: Mr. Brady: Mary M. Ms. Davis: Sabrina G. Ms. Kelly: Yoni P. […]
Read More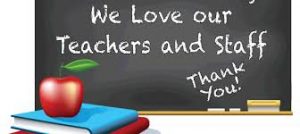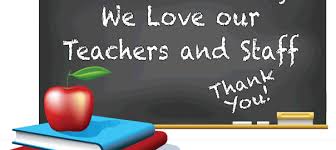 To the Murch Community– As the coronavirus continues to surge in our community and across the nation and as fears about the trajectory of the virus mingle with hopes for a vaccine, we wanted to reach out to you to let you know that the HSA continues to work behind the scenes to support the […]
Read More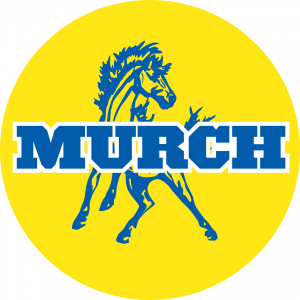 Yahoo is shutting down Yahoo Groups by the end of the year. We will be moving the Murch Forum to Groups.io. The old Murch forum on yahoo groups will end on November 16, 2020. We will begin using the new groups.io system on November 13.  To ensure you don't miss any forum posts, you will […]
Read More

This post is an email sent by Chancellor Ferebee to the DCPS community on November 2, 2020. Dear DCPS Community, DC Public Schools has a responsibility to provide every student with an equitable, rigorous, and joyful education — no matter if they are learning at home or learning in school. While we planned to offer […]
Read More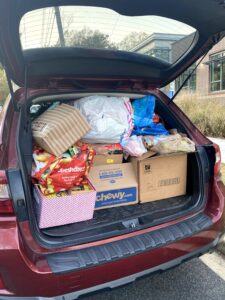 The donations to the ELS Pre-K and K-2, as well as the SLS 3-5 Classrooms, were abundant! Our classrooms will be generously outfitted with books, puzzles, and developmentally appropriate toys! Whenever we are destined to return to the building, our classrooms will be ready for students to play and learn! With Gratitude, Marcy Hairston, Frances […]
Read More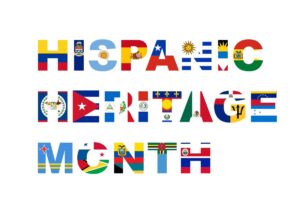 This year we are hosting a virtual open house to celebrate Hispanic Heritage Month. Starting Tuesday, October 13th at 9am please use this link to virtually travel with your family through Spain, Mexico, and some of the Spanish-speaking nations of Central America, South America, and the Caribbean.  Please note that the link does not go […]
Read More
Dear Murch Community, It is because of the Murch community's contributions to the HSA that we have had the funding available to help Murch meet so many unexpected and unprecedented needs since March 2020. This fall's SOS (Support Our School) campaign is more important than ever. This year, because distance learning means that field trips, Murch […]
Read More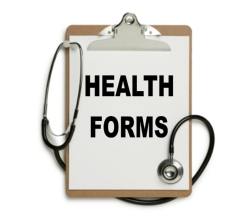 Submission of Health & Dental Forms If you haven't already done so, please send your health forms via email to Ms. Berger in the Murch Welcome Center by clicking HERE.  This will allow Murch to be in compliance with DC Health's school immunization requirements, which can be found HERE. If you have any questions about […]
Read More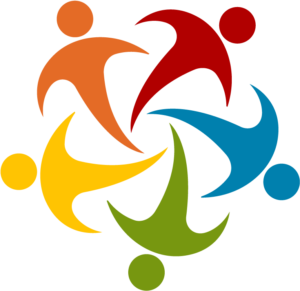 Are you new to Murch and seeking ways to get linked into the Murch community? Are you a returning Murch family who would like to help new families feel welcome? The Murch HSA has a Buddy Program that links new families with returning families to provide new families with a resource for insider information about […]
Read More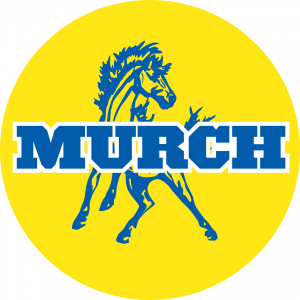 It's time for beginning of the year assessments. Since all assessments are now virtual, please click HERE for a guide on how to help your child have a positive experience. Please be sure to watch the short video embedded in this page.  Please contact your classroom teacher with any questions.
Read More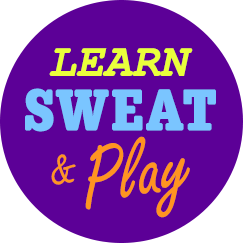 HoopEd is offering an outdoor after school program for kids this fall called Learn, Sweat, & Play that will take place at the Murch Playground on Tuesdays and Thursdays starting September 14. Groups are organized by grade (1st-3rd or 4th-6th) and will engage in all sorts of activities from kickball, soccer skills, flag football, and whiffle […]
Read More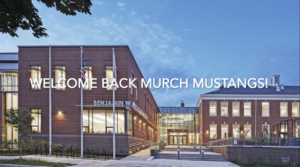 Welcome back Murch Mustangs! Please click HERE for a beginning of year video message from our teachers and staff. We can't wait to see everyone next week!
Read More
Supply lists for the 2020-2021 school year are available by clicking HERE. Parents/guardians, please don't feel obligated to purchase every item on the grade-level list; these are suggested supplies put together by our teachers to make at home learning more organized and/or effective. If you need assistance procuring any of the suggested supplies on the […]
Read More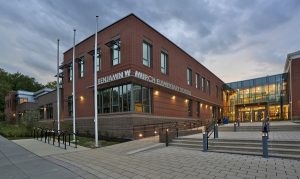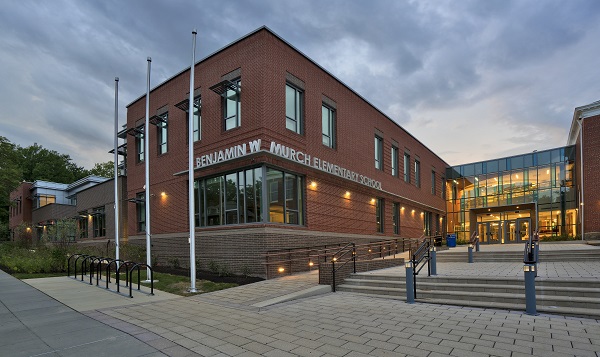 Join one of our Virtual Open Houses to learn more about Murch! Current parents and members of the HSA will be ready to answer your questions about Murch. Wednesday, October 7, 2020, at 7 PM Wednesday, November 4, 2020, at 9:30 AM Wednesday, January 6, 2021, at 7 PM Wednesday, February 10, 2021, at 9:30 […]
Read More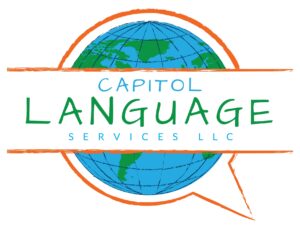 Upcoming Programs Virtual After-School (3:45 PM – 5:45 PM) If you are interested in your child attending our enrichment activities online, you will have the option of enrolling in our virtual after-school program. Group classes will include Spanish, French, Chinese, Art, Sports, homework assistance, Lego club, and many more. We are working on providing […]
Read More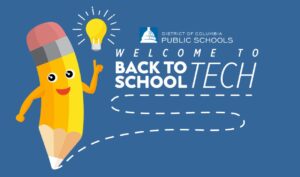 Welcome back to school!  Please click HERE for tech info, including FAQ's, technical support and hotspot support. Families, please use the number below for technology assistance: DCPS Family & Student Tech Call Center 202-442-5885, Press #1
Read More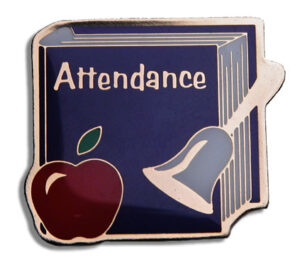 Dear Murch families, Below are a few reminders, as well as additional information, regarding attendance for this school year: Each student (or parents on behalf of younger students) are expected to sign into Canvas daily, and daily attendance will be recorded through this action. Students will be expected to log into Canvas each school day […]
Read More

The DCPS Free and Reduced-meal (FARM) application supports DCPS Food and Nutrition Services providing students with high-quality meals through federal meal reimbursement. FARM Applications for the 2020-2021 school year are available now!  Please click HERE for more information about the FARM program. Please complete a FARM application if your child attends a NON-CEP school, even […]
Read More