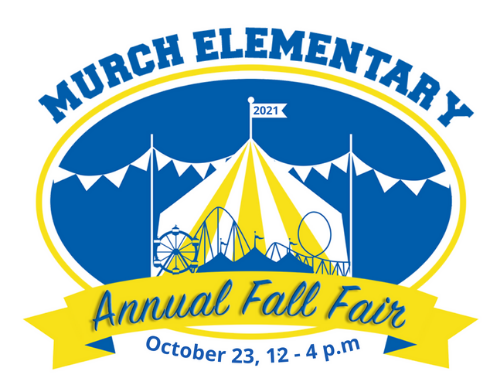 Saturday, October 23
12–4 PM
Rain Date: Sunday, October 24
Games and Prizes  •  The Famous Used Book Sale
Snacks  •  Potomac Pizza  •  Ice Cream
Arts & Crafts  •  Ridiculously Fun Oversized Activities
Mini Putt-Putt  •  Photo Booth

HAVE FUN AND HELP MURCH   •   PROCEEDS GO TO THE MURCH HSA
Credit cards are the preferred method of payment during the Fall Fair.
There will be few opportunities/ticket booths at which we will accept cash.
We thank all Murch families for day-of donations to our Bake Sale!
Please package treats individually and drop off near the HSA Booth (head toward the gym).
Masks are mandatory at the Fall Fair.
Thank you for your cooperation!   
Want to advertise your small business?  Are you a crafter and want to sell your goods?
Contact the Murch Marketplace to rent a table at the Fall Fair!
$50 for Murch families/staff
$85 for others in the community
Email Crystal FitzSimons for details.
2021 SignUp Genius Links for Volunteers
Please click on your grade level below, then find the sign-up link for your class.  Also check out the general volunteer opportunities link.
Donate your gently used books!  Board books, kids books, sci-fi, novels, mystery, hardcover, paperbacks and cookbooks all accepted.  Please no out-of-date travel books or textbooks.
During morning drop-off: stop by the buddy bench at the gym door.  During the school day: bagged or boxed books labeled with "Fall Fair" can be dropped off at the Davenport St. entrance with the security guard.
Volunteers are needed to help sort books in the gym on Thursday, Oct. 21.  Masks will be required.  Click here to sign up!
Email Lesley Rich for more information.