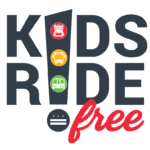 Did you know that in D.C., kids ages 5-21 can ride for free on the Metrobus, Metrorail, and the DC Circulator?!
Just sign up for a card here and then pick it up at Murch's Welcome Center when you receive a notification it has arrived.
All cards from the previous school year will become invalid after September 30, 2023.