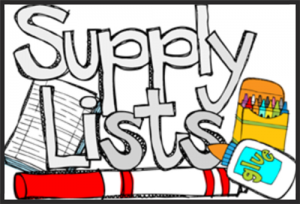 Supply lists for the 2022-23 school year are available by clicking HERE.  Please note that the pre-k lists will be shared during parent conferences in August.
If you need assistance procuring any of the suggested supplies on the list, please reach out to Ms. Lauren Miller (Murch's guidance counselor) or Ms. Allison Warshof (Murch's social worker) for confidential assistance.
Enjoy the rest of your summer!