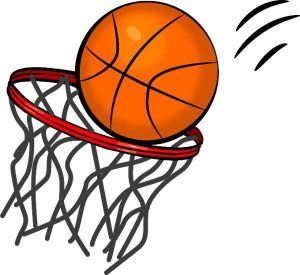 Calling all interested hoopsters!
A basketball interest meeting will be held Wednesday, October 4th from 3:30-3:45 PM in the Murch gym.  This brief meeting is for 4th and 5th grade girls and boys who are interested in trying out to play basketball this season.  Parents are also welcome to attend the interest meeting to receive important information.
If you intend to try out for basketball, we strongly encourage you to submit your required DCIAA paperwork ASAP, which has to be submitted each school year and is required for participation in DCIAA-organized sports.  The participation forms do take time for processing, so please start the process early.  If you already submitted a packet for cross country and were eligible to participate in the fall, you do not need to re-submit as your paperwork is good for the entire school year.  We will reach out to you if/when we need an updated universal health certificate to keep your athlete eligible.
For participation information from DCIAA, please click HERE.
For the direct link to the required participation form (for the 2023-24 SY), please click HERE.
For the Universal Health Certificate (which has to be attached to your packet), please click HERE.  The health form expires 365 days from the date of the health exam and the form must be signed, stamped and dated by a physician or nurse practitioner.
If you have questions about the eligibility of your student for participation in DCIAA-sponsored sports at Murch, please reach out to the Murch athletics team at Murch.Athletics@k12.dc.gov.  The athletics team can assist with paperwork questions and can also let you know if your student is cleared to participate by DCIAA.
Please email Coach Hayden (girls head coach) or Coach Fry (boys head coach) if you have any questions.  We are also thrilled to have Assistant Coach Archer back to assist with the boys' team.
We look forward to kicking off the winter basketball season soon!